New Jersey Department of Banking and Insurance Commissioner Ken Kobylowski is offering tips to shoppers to help them make educated choices and avoid scams when purchasing auto insurance online.
Commissioner Kobylowski said the Internet provides consumers easy and quick access to many websites that offer to save them money on auto insurance. Some of these are legitimate — but others can be fake websites, scams or firms that are offering inadequate coverage or very limited benefits, he warned.
"Also, sometimes information on legitimate sites can be confusing or unclear," Kobylowski said.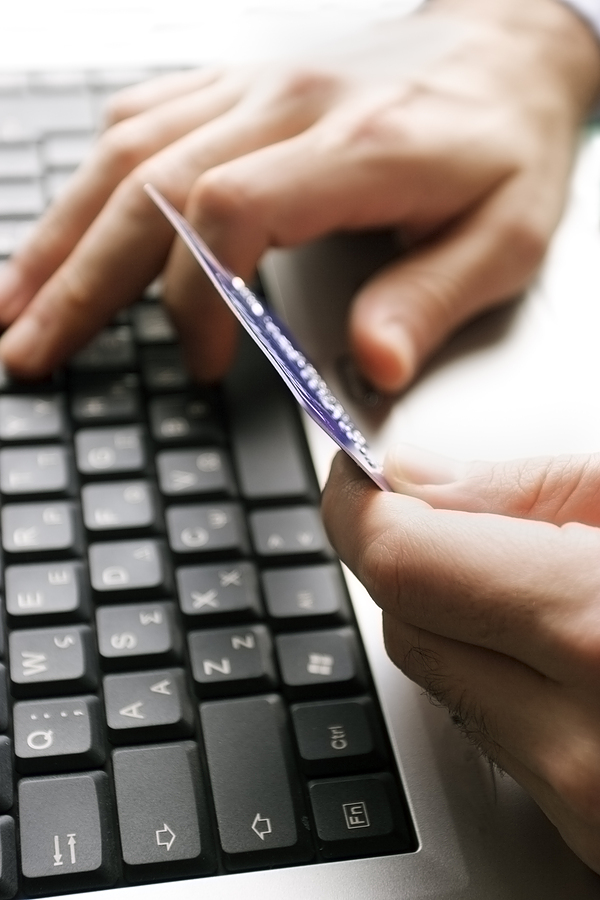 "Consumers need to be careful and follow some common sense practices in order to be able to shop successfully and choose the policy that best fits their needs at the best price."
Kobylowski advised that before consumers begin online comparison shopping, they should first review their coverage options, make sure they understand them and then compare those coverages for each insurance quote they receive.
Below are a few coverage options that consumers should compare for each auto insurance policy.
• Liability Limits – Liability limits cover the other driver in an auto accident. Consumers should base this coverage on the assets they have to protect. In New Jersey the minimum required liability coverage is $5,000 in property damage for a basic policy and a minimum of $15,000 for bodily injury per person, $30,000 total bodily injury per accident.
• Uninsured Motorist/Underinsured Motorist – This coverage pays up to the limit of your policy if you or your family members are injured or your car is damaged and the person at fault has no insurance or insufficient coverage.
• Personal Injury Protection (PIP) – PIP coverage is required in New Jersey. PIP pays medical expenses for consumers and their families following an accident. Insurers are required to offer $250,000 default coverage in New Jersey, but consumers can buy less. The minimum required coverage is $15,000.
• Deductibles – Comprehensive (other than collision) and Collision coverage pay for property damages caused in a covered accident. Both coverages may not be required but adding either requires the selection of a deductible. This is the amount you have to pay before your policy coverage begins to pay your claims. Generally the higher the deductible chosen, the lower the premium will be.
• Optional Coverages – These can be anything from rental car coverage to towing services. Check for any deductibles that may apply.
General Guidelines for Shopping Online
• Some websites will ask for the consumer's information and send it to an agent in the consumer's community who will provide the quote and write the policy.
• Not all websites provide immediate quotes. In some cases a company representative will call to confirm information before providing a quote. In this case, ask to have the information e-mailed for records.
• All the quotes a consumer receives should have matching coverages and limits. If they do not, consumers should contact the companies and request a revised estimate.
• Some websites are authorized to make coverage available immediately while others cannot even if the consumer has made a premium payment.
• In most cases, once consumers have made a policy payment, they should obtain a temporary insurance card that should be kept in their automobile. Some insurers can issue the policy electronically.
Beware of Cyber Fraud
Insurance fraud is nothing new, but the Internet sometimes provides bad actors with more opportunities to commit fraud. Here are some common cyber fraud schemes to look out for:
• Copycat websites with company logos – Fake websites promise insurance coverage from what appears to be a reputable insurance company. The consumer later learns that the real company never received the application or the payment.
• Agents stealing premiums – Premium theft happens when agents who advertise on the Internet provide a fake policy and keep the insurance payment for themselves.
• Sale of fake insurance – This happens when a website offers insurance at a low rate but the consumer later finds out the insurance company doesn't exist and the policy is worthless.
Tips to Avoid Fraud and Other Scams
• Buy only from licensed companies and agents. State insurance departments can provide information on whether a particular company or agent is licensed to sell auto insurance. In New Jersey, consumers can check the Department of Banking and Insurance website at www.dobi.nj.gov or call 1-800-446-7467.
• Be wary of insurance offers obtained by e-mail.
• Be careful if someone asks to drop one type of policy or coverage and buy another type.
• Get rate quotes and other vital information in writing and keep records.
• Make sure you receive your policy, not a photocopy, within 30 days.
Privacy Concerns
Consumers should be extremely careful to protect their confidential information when shopping online.
• Be careful in providing personal information over the Internet. Consumers should keep their address, phone number, social security number, credit card information and medical information private unless they are dealing with a reputable licensed company or agent that legitimately needs that information to write an insurance policy or take a payment.
• Look for an online privacy policy – Many companies post privacy policies on their websites, including how information provided to them will be used and protected. Consumers should ask for the company's privacy policy either through e-mail or by contacting the website's webmaster.
• Don't allow companies to share your personal information – Many companies ask consumers if they can share their information with other companies. Generally consumers should not allow this.
"Overall, the Internet can be extremely helpful and convenient for consumers looking to purchase auto insurance," Kobylowski said, "but buyers must take some simple precautions to make sure they are dealing with a legitimate insurance company, compare all coverages quote for quote, read all materials carefully and be extremely careful in providing personal information online."
Consumers who take a few precautions and shop carefully will have a better experience and be more likely to get the right insurance policy at the best price, Kobylowski said.
Source: New Jersey Department of Banking and Insurance
Was this article valuable?
Here are more articles you may enjoy.