The Insurance Society of Philadelphia recently announced the appointment of Russell Shaner as its new president.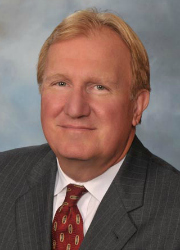 With 35 years of experience in the insurance industry, Shaner most recently served as regional claims director for AAA NCNU Insurance Exchange (the successor organization to AAA Mid-Atlantic Insurance Group). He also served as senior vice president of claims, underwriting and policyholder services at AAA Mid-Atlantic.

Additionally, Shaner has held various management positions at One Beacon Insurance, the Royal Insurance Company and Allstate Insurance Company.

In his new role, Shaner succeeds David Arnold who has left the organization for another position.

A member of the Insurance Society of Philadelphia's Board of Directors since 2011, Shaner has been involved in the governance of the organization and has played an active role in setting the strategic agenda for the society. He is a board member of the Insurance Federation of Pennsylvania and a former board member of the New Jersey Risk Insurance Exchange.
Founded in 1901, the Insurance Society of Philadelphia is one of the nation's oldest and longest operating insurance societies. Formed as a non-profit organization, it is organized as a 501c(3) non-profit educational institution.
The Insurance Society of Philadelphia is dedicated to fostering, developing and providing educational programs and professional development in insurance, risk management, financial services and other related industries. It is a certified provider of continuing education for insurance agents and brokers throughout the tri-state area and is sponsored by more than 200 member companies in Pennsylvania, New Jersey and Delaware.
Was this article valuable?
Here are more articles you may enjoy.