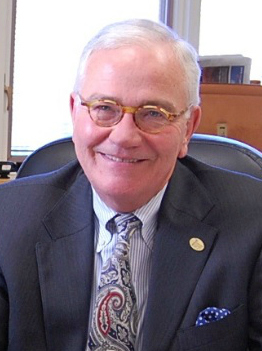 Francis A. Mancini, president and CEO of Massachusetts Association of Insurance Agents (MAIA), has been named the 2014 Insurance Professional of the Year by the Insurance Library Association of Boston (ILAB).

This year's Insurance Professional of the Year Award ceremony will take place on Oct. 31 at the Boston Park Plaza Hotel.

Mancini is "held in the highest esteem by not only the independent agents, but also insurance company executives and the industry as a whole," ILAB said. "Mr. Mancini's passion for our industry as well as his concern for consumers has earned him this award."
Mancini joined MAIA in 1994 as its president and CEO. Prior to his tenure at MAIA, he served for six years as counsel and corporate secretary for the Insurance Institute for Property Loss Reduction (now the Insurance Institute for Business & Home Safety) and for 14 years as director of government affairs for the Independent Insurance Agents of Massachusetts, a predecessor association of MAIA.
Prior to his work in the insurance industry, he was an administrative assistant to the Committee on Insurance of the Massachusetts House of Representatives, and was an elected member of the Somerville Board of Aldermen. He is admitted to the practice of law in the Commonwealth of Massachusetts.
Mancini has served on numerous state and national industry and government committees and is currently a member of the board of trustees of InsurPAC, the political action committee of the Independent Insurance Agents and Brokers of America (IIABA). He was the 1996 recipient of the Boston Board of Fire Underwriters Albert Bowker Award as Insurance Person of the Year.
Founded in 1887, the Insurance Library Association of Boston is a leading resource for and provider of literature, information services, and quality professional education for the insurance industry and related interests. Its collection and services are available at no charge to consumers, including students.
The Insurance Professional of the Year Award winners are chosen by a group of their peers, said Sarah Hart, librarian at ILAB. While ILAB does accept nominations for the award, the ultimate decision is made by a committee appointed by the president of the board. Each year the committee, which is made up of a cross-section of the insurance industry, meets to determine the winner.
The individual selected "shall be someone who: has earned the respect and affection of the insurance community and is recognized as hardworking, public-spirited, and trustworthy," ILAB said. The award is meant to honor outstanding citizens who have distinguished themselves through service to their industry and the community at large.
Source: The Insurance Library Association of Boston
Was this article valuable?
Here are more articles you may enjoy.