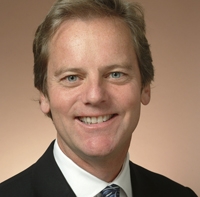 Retail insurance broker EPIC (Edgewood Partners Insurance Center) has hired former Integro President and CEO Peter Garvey as chief operating officer based in New York.

In this newly created position, Garvey will be responsible for driving EPIC's regional growth strategies, particularly in the Northeast. He also joins EPIC's executive leadership team in the ongoing execution of the firm's national expansion strategy. Garvey will also become a member of the firm's operating committee. He reports to EPIC CEO John Hahn.
Prior to joining EPIC, Garvey served as president and CEO of Integro, the New York-based brokerage he co-founded in 2005 following a 25-year career with Marsh.
EPIC, which reports $150 million in revenues, is headquartered in California's Silicon Valley. Its partners include private equity firms The Carlyle Group and Stone Point Capital.
Was this article valuable?
Here are more articles you may enjoy.