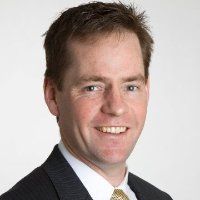 Chicago-based global insurance broker Hub International Limited has hired John Farley as vice president and Cyber Risk Practice leader for East region operations.

In this role, Farley will be responsible for leading the risk management efforts for a newly developed cyber risk platform for Hub's offices across the East Coast. Based out of the firm's New York City office, he will work with Hub's clients in achieving their cyber risk management goals and objectives, serving as a network security and privacy liability consultant.

Farley holds over two decades of professional experience in the insurance and risk management industry. Prior to joining Hub, he served as a senior risk management consultant at Wells Fargo Insurance Services, where he assisted clients with risk identification and mitigation. Prior to Wells Fargo, he was a risk management consultant at Marsh, and a national account claims examiner at Travelers. He is a licensed insurance broker in New York and holds the Associate in Claims (AIC) designation.
Was this article valuable?
Here are more articles you may enjoy.