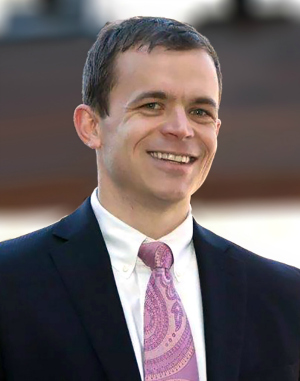 The New Hampshire Association of Insurance Agents (NHAIA) announced Christopher Nicolopoulos has been named president and chief executive officer of the organization effective Dec. 1. Nicolopoulos succeeds Bob Nash, who announced his retirement in October.

As president and CEO of NHAIA, Nicolopoulos will manage the association with a focus on the enhancement of relationships with agent members. He will also serve as NHAIA's chief lobbyist, acting as an advocate on state and federal legislation affecting insurance agencies and small business as a whole.
Nicolopoulos brings with him a wealth of knowledge in the field of insurance, specifically with regard to legislation and litigation. He most recently served as an associate at Preti, Flaherty, Beliveau and Pachios, PLLP, a law firm with offices throughout New England. In that capacity, he represented AIG, CNA Insurance, and National Council on Compensation Insurance for New Hampshire regulatory issues. Additionally, he has drafted legislation and regulations which have since been adopted by the New Hampshire legislature and the New Hampshire Insurance Department.
Prior to joining Preti, Flaherty, Beliveau and Pachios, Nicolopoulos spent five years as director of government affairs for the New Hampshire Association of Realtors. Prior to that, he was in-house counsel to the Greater Boston Real Estate Board.
NHAIA, located in Concord, New Hampshire, was founded in 1899 and is a member of the Independent Insurance Agents & Brokers of America (IIABA).
Was this article valuable?
Here are more articles you may enjoy.