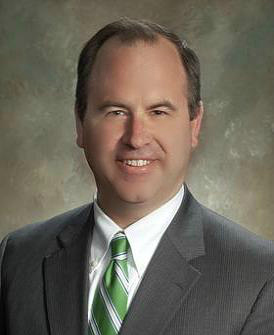 Michael Consedine, Pennsylvania's insurance commissioner and president-elect of the National Association of Insurance Commissioners (NAIC), will leave the Insurance Department after Democratic Gov.-elect Tom Wolf is sworn in as the 47th governor of Pennsylvania on Jan. 20.

"Commissioner Consedine's last day will be Jan. 20. He will not be continuing on into the next administration," a Pennsylvania Insurance Department spokesperson told Insurance Journal. "At this time, there is no information about a new nominee for insurance commissioner but the expectation is that Gov.-elect Wolf will name one soon."

In Pennsylvania, the insurance commissioner is appointed by the governor and serves as a member of the governor's cabinet. Those appointed to these positions serve at the pleasure of the governor.
Consedine was appointed insurance commissioner by Republican Gov. Tom Corbett in January 2011 and confirmed by the state Senate in April 2011. Pennsylvania is the fifth largest insurance market in the U.S., in terms of premium volume, and the 14th largest insurance market in the world.
On Nov. 19, 2014, Consedine was elected president-elect of the NAIC. Previously, he served as vice president and secretary-treasurer.
Consedine has been serving on a number of NAIC committees focused on international and domestic matters including as chair of the International Insurance Relations (G) Committee. He previously chaired the Reinsurance (EX) Task Force and Health Care Reform Alternatives Working Group.
Consedine has been serving on the Federal Advisory Committee on Insurance which advises the Federal Insurance Office on national and international insurance matters. He is also the NAIC's representative to U.S.-EU Insurance Dialogue Steering Committee. He has been active in the ongoing efforts by the International Association of Insurance Supervisors to develop global insurance standards.
From 1999 through January of 2011, Consedine practiced with the law firm of Saul Ewing LLP where he was a partner and vice-chair of the firm's Insurance Practice Group. While in private practice Consedine counseled insurance companies, reinsurers, producers, and commercial policyholders in complex insurance regulatory and corporate matters.
From 1995-1999, he was department counsel for the Pennsylvania Insurance Department, where he represented the department in litigation proceedings and on transactional filings.
Consedine has written and lectured on a variety of insurance topics including health insurance reform, international solvency modernization, insurance insolvencies, corporate governance and market conduct and financial examinations among others.
Was this article valuable?
Here are more articles you may enjoy.