Executives at Erie Insurance in Erie, Pennsylvania, held a ribbon-cutting ceremony Wednesday for the company's new Technical Learning Center — a hands-on claims training facility that features 14 vehicle bays, a three-story model home made from 400 different building materials, and other training aides.
Erie Insurance said the 52,000-square-foot space will serve as a giant interactive classroom for employees and agents to get an up-close look at property damage sustained to vehicles, homes and businesses.
Erie Insurance employees, media and invited guests got the first look at the hands-on facility, which features a full-size house with an attic and basement, as well as sprinkler and building material work stations. It also includes vehicle equipment stations with lifts, frame repair stations, wheel alignment machines, and prep and paint booths.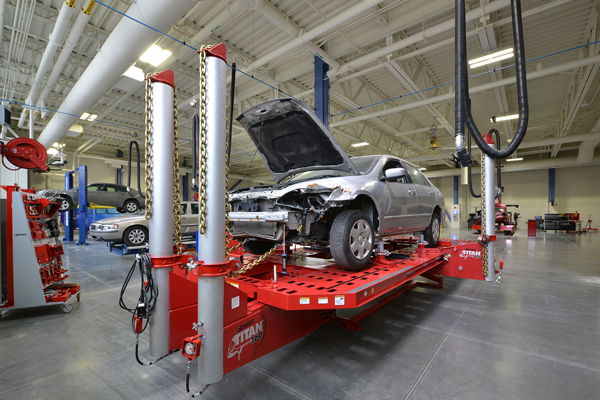 "Our claims service is the cornerstone of our business," said Chip Dufala, executive vice president of services at Erie Insurance. "This training facility will enable employees to touch, feel, build, and get a firsthand look at damage they will encounter in the field. That makes for better learning — and, ultimately, a better customer experience."
"This new facility represents the most ambitious education initiative in ERIE's history, and I'm proud of that," said President and Chief Executive Officer Terrence Cavanaugh. "It means we are offering our employees more opportunities to grow as individuals in the jobs that they have today, as well as preparing them for the skills they'll need tomorrow."
The ribbon-cutting ceremony at the Technical Learning Center was part of a year-long celebration at Erie Insurance which celebrates its 90th anniversary in 2015.
Erie Insurance Group has more than 4.9 million policies in force and operates in 12 states and the District of Columbia.
Source: Erie Insurance
Was this article valuable?
Here are more articles you may enjoy.