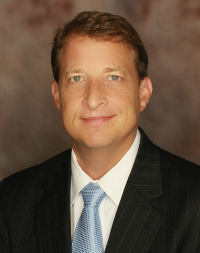 Glatfelter Insurance Group in York, Pennsylvania, has promoted Edmund Williams from vice president and program manager to senior vice president and program manager for VFIS, a Glatfelter division that provides insurance, education and consulting services to emergency service organizations.

Williams has more than 25 years of insurance industry experience, ranging from property/casualty sales to underwriting. Williams joined Glatfelter in 1987 and worked in the personal lines department and then sales for VFIS. When returning to the area after relocating to Virginia, he rejoined Glatfelter as senior underwriter for VFIS in 2004.
William's holds a designation in Chartered Property Casualty Underwriter (CPCU).
Glatfelter is an insurance broker that markets property/casualty, life, accident and health insurance products and risk management services on both a retail and wholesale/specialty basis. Glatfelter's product and service distribution is through its headquarters in York, Pennsylvania, five marketing offices located country-wide and through a network of more than 4,500 independent agents and brokers. An employee-owned company, Glatfelter has more than 500 associates who serve more than 30,000 clients in all 50 states and Canada.
Was this article valuable?
Here are more articles you may enjoy.