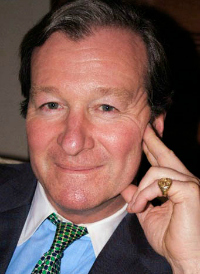 EPIC (Edgewood Partners Insurance Center), a retail property/casualty insurance brokerage and employee benefits consulting firm based in San Francisco, hired Timothy C. Woodhull as a principal.

Woodhull will be part of the EPIC Risk Solutions team based in Stamford, Connecticut. He will divide his time between EPIC's Stamford and New York offices and report to Steve Levene, managing principal at EPIC Risk Solutions. Woodhull will focus on growing EPIC's business in the real estate industry, as well as in construction, private equity and biotechnology.
Woodhull brings 35 years of insurance industry experience. Prior to joining EPIC, Woodhull served as managing director at broker Beecher Carlson in New York. He was previously managing director at USI New York and managing partner of Northern Light Holdings (a Real Estate Investment Fund investing in distressed real estate), where he developed a real estate insurance facility to insure investment properties nationwide.
Woodhull also held senior production and account management positions at brokers Palmer & Cay, Willis Corroon and Johnson & Higgins.
Founded in 2007, EPIC currently reports $160 million in revenues. Its strategic partners include private equity firms The Carlyle Group and Stone Point Capital.
Topics Connecticut
Was this article valuable?
Here are more articles you may enjoy.