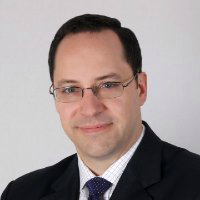 Specialty underwriting manager Victor O. Schinnerer & Company hired Matthew Kletzli as senior vice president and Management Liability Practice leader. Kletzli will be based in the firm's Chevy Chase, Maryland, headquarters and report to Chief Underwriting Officer John Wallace.

In his new role, Kletzli will oversee the growth and development of Schinnerer's suite of management liability products, which includes its non-profit, kidnap, ransom and extortion, private company, and health care portfolios.
Kletzli joins Schinnerer from AIG where he spent the last 17 years in various roles spanning underwriting, management, and regional leadership. Most recently, he served as the head of the Multinational Risk Practice for Latin America. Prior to his multinational role, he was vice president of financial lines for the private and not-for-profit division with national and international responsibilities.
Victor O. Schinnerer & Company is an underwriting manager of professional liability and specialty insurance programs. Schinnerer serves more than 46,000 insureds in various specialty industries through independent insurance agents and brokers.
Was this article valuable?
Here are more articles you may enjoy.