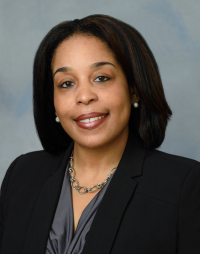 Insurance brokerage Rutherfoord, a Marsh & McLennan Agency LLC company, hired Wrenna Armwood as senior private risk account manager. Armwood is based in Rutherfoord's Alexandria, Virginia, office.

As senior private risk account manager, Armwood's main responsibilities are to service insurance programs; analyze existing programs to locate potential risk exposures; present alternative insurance products and services that offer the most comprehensive coverages for high net-worth individuals; review, prepare and deliver annual renewal summary of insurance with recommendations; and to act as a liason between clients and insurance carriers.
Founded in 1916, Rutherfoord has offices from Philadelphia to the Gulf Coast region and client operations in all 50 states. Rutherfoord has a broad portfolio of clients in commercial insurance, risk management, surety bonding, employee benefits, international and personal insurance.
Was this article valuable?
Here are more articles you may enjoy.