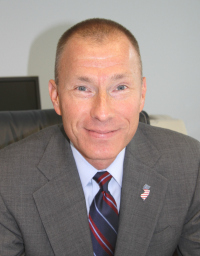 New Jersey Gov. Chris Christie announced Monday the departure of three long-serving cabinet members: Banking and Insurance Commissioner Ken Kobylowski, State Treasurer Andrew Sidamon-Eristoff and Health Commissioner Mary O'Dowd.

Kobylowski will leave the administration over the next several weeks, according to the governor's announcement.

Christie said he plans to nominate Richard J. Badolato, a partner at law firm Connell Foley in Roseland, New Jersey, to succeed Kobylowski as the next commissioner of Banking and Insurance. Badolato is expected to begin his service on Aug. 1, 2015.
Badolato has expertise in civil trial litigation including medical, legal, and dental malpractice; products liability; auto litigation; insurance coverage and policy interpretation and subrogation recovery, the announcement said.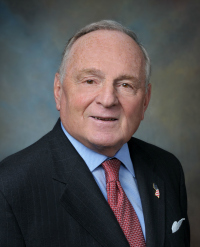 Badolato has served as president of the New Jersey State Bar Association, president of the New Jersey State Bar Foundation as well as chairman for the Supreme Court Advisory Committee on Professional Ethics. He also served as chairman of the Supreme Court of New Jersey Commission on Professionalism in the Law.
Christie noted that Kobylowski — who joined the Department of Banking and Insurance as chief of staff in 2010, became acting director of banking in 2011, and was named commissioner in 2012 — protected consumers by calling for more accountability from insurers.
As commissioner, Kobylowski has been responsible for overseeing New Jersey's banking, insurance and real estate industries. During this time, he brought a pro-business regulatory culture to the department that promoted growth and strengthened the state's major insurance markets without sacrificing consumer protection, Christie said.
Christie said Kobylowski worked successfully for the enactment of laws establishing an interstate insurance compact; helped reform New Jersey's insurance and surplus lines laws, allowing the establishment of captive insurance companies; and established the Bureau of Fraud Deterrence, making the fight against civil insurance fraud a key part of the department's mission.
Kobylowski also enacted sweeping changes to the Personal Injury Protection (PIP) portion of auto insurance in 2013, completing a decade-long reform effort which has had long-term positive effects on the state's auto insurance market. Nine of the nation's top 10 auto insurers are now writing auto business in New Jersey.
During his tenure, Kobylowski has served as chair of the National Association of Insurance Commissioner's (NAIC) Financial Stability Task Force as well as a member of NAIC's International Relations Committee and Financial Conditions Committee. He also served on NAIC'S Executive Committee as chair of the Northeast Zone.
Additionally, Kobylowski represents the NAIC on the International Association of Insurance Supervisors' (IAIS) Executive Committee and Financial Stability Committee. He was also appointed by the governor to serve on the State Employees' Health Benefits Plan Design Committee and the School Employees' Health Benefits Plan Design Committee.
"I want to thank Governor Christie for giving me the opportunity to serve as Commissioner," said Kobylowski. "It has been an honor and a privilege to lead the Department and work for New Jersey residents and businesses. I am proud of all that we have accomplished and confident that the Department's work will continue seamlessly under my successor."
A spokesperson from the New Jersey Department of Banking and Insurance said Kobylowski will be taking a position in the private sector after leaving the administration.
Was this article valuable?
Here are more articles you may enjoy.