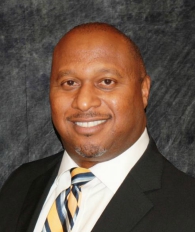 Preferred Mutual Insurance Company in New Berlin, New York, hired Andre Hill as vice president, customer and product strategy.

Hill joins Preferred Mutual from First Niagara Bank in Buffalo, New York, where he held the position of senior vice president and chief marketing officer. He also previously served as a financial services industry consultant at KPMG and held leadership roles at Eastman Kodak Company. Hill brings to Preferred Mutual more than 20 years of leadership experience in strategic planning and the execution of growth initiatives.
In his new role at Preferred Mutual, Hill will collaborate with executive leadership and business partners to guide and direct the company's customer insight and product strategy initiatives.
Preferred Mutual Insurance Company provides property/casualty insurance coverage to more than 235,000 individual and business customers through a network of more than 450 independent agents throughout New York, New Jersey, Massachusetts and New Hampshire. The mutual insurance company, in business since 1896, employs more than 270 employees.
Was this article valuable?
Here are more articles you may enjoy.