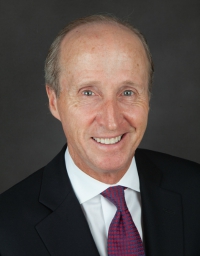 Holborn, an independent reinsurance broker based in New York, hired Roderick P. Thaler as executive vice president.

In this role, Thaler will serve as a member of Holborn's Franchise Operating Committee and will be responsible for the oversight of a number of strategic initiatives on the firm's behalf. He will be based in the firm's headquarters in New York.

Thaler's expertise in the reinsurance market spans more than three decades where he has served in a number of leadership roles for leading global reinsurance brokers. Thaler joins Holborn from Aon Benfield where he was vice chairman of the Americas. While at Aon Benfield, Thaler co-led Aon's Global Reinsurance Client (GRC) initiative.
Prior to Aon Benfield, Thaler served on the North America Executive Committee for Willis Re, and headed new business initiatives for the firm. He spent nearly two decades at Guy Carpenter, where he was promoted to managing director and he led both Property and Casualty teams. Also earlier in his career, he was a chief broker at John P Woods & Co, an independent, privately held firm, where he was responsible for all P&C broking activities and reported to the CEO.
Holborn is a privately held independent reinsurance brokerage firm established in 1920. Through the adoption of an Employee Stock Ownership Plan (ESOP) in 1998, Holborn became exclusively owned by its employees.
Topics New York
Was this article valuable?
Here are more articles you may enjoy.