While still a major hurricane that turned into a Category 4 Thursday above the Bahamas, the estimated track for Hurricane Joaquin has continued to track further east of the U.S. in recent estimates. If the latest forecast holds, that could mean U.S. insurers' losses from the storm might turn out to be minimal at this juncture, according to investment bank Macquarie Group.
Reports are still calling for significant amounts of rain over the coming days, which could result in some personal lines losses to cars and homes, Macquarie said in its research note Friday morning. But the firm also noted that the standard homeowners' policy excludes flooding and any coverage would have been needed to be bought separately. At this juncture, it remains to be seen if this will even be a significant event, Macquarie said.
Even as recently as Wednesday, some weather models had forecast Joaquin tracking to the mid-Atlantic region. While forecasters haven't ruled out a U.S. East Coast strike by Joaquin, more projections now are showing Joaquin will miss, the National Hurricane Center said.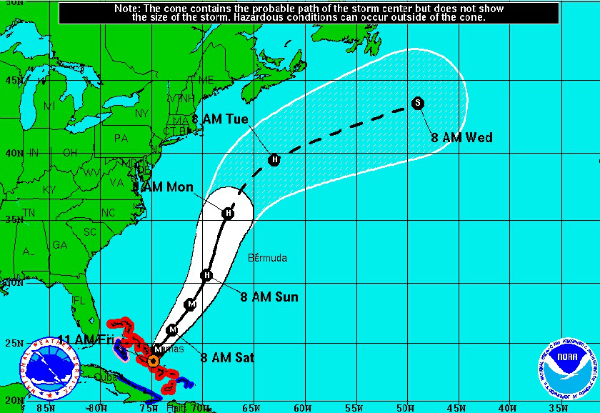 Topics USA Profit Loss Hurricane
Was this article valuable?
Here are more articles you may enjoy.