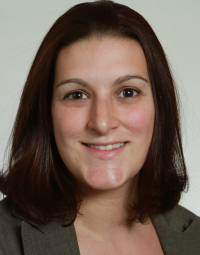 Brownyard Group, an insurance program administrator based in Bay Shore, New York, has promoted Teri Pereira to account manager of the Foundation program.

The Foundation program provides specialized liability insurance to the domestic cosmetics industry, including manufacturers and distributors.

Pereira succeeds Frank Monaco, former program manager of the Foundation program, who retired in October. Monaco spent 25 years with the Hairdressers Agency before Brownyard acquired the firm and rebranded the program with two divisions, Foundation and Salon and Spa Specialty Insurance (SASSI). He remained with Brownyard leading the Foundation program for 15 more years.
In her new position, Pereira is responsible for all underwriting and account servicing within the Foundation program. She joined Brownyard 13 years ago and most recently served as underwriting assistant.
Brownyard Group is a program administrator that has developed and provided specialized insurance programs for select industries for more than 60 years. These industries include security guards, pest control operators, cosmetics manufacturers, alarm systems, private investigators and security consultants and the beauty industry. In 1993, Brownyard established Brownyard Claims Management, a loss prevention and full-service insurance claims facility.
Topics New York
Was this article valuable?
Here are more articles you may enjoy.