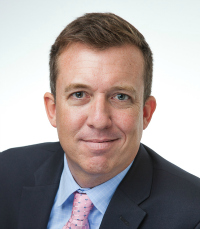 Program Brokerage Corporation, a wholesale brokerage/managing general agency and a subsidiary of Hub International Northeast, has hired Jeffrey Cunningham as assistant vice president, Environmental Liability Program Division.

Based out of the New York City office, Cunningham will serve as the direct contact for retail brokers looking for expertise in marketing and placing environmental policies.
Cunningham holds over 10 years of insurance industry experience and has held various senior level positions on both the underwriting and production side. He originally began his career at Program Brokerage Corporation in 2005. Most recently, he was environmental underwriter at Starr Companies. He also previously served as vice president of Environmental at Integro, Marsh & McLennan and Willis.
Cunningham is a licensed commercial lines insurance broker in New York State and holds a Commercial Lines Coverage Specialist (CLCS) designation.
Was this article valuable?
Here are more articles you may enjoy.