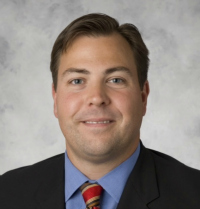 ACE Limited announced the leadership team it intends to appoint for the Boston region of the company's North America field organization. The appointments will take effect upon completion of the acquisition of Chubb, which is expected in the first quarter of 2016.

Mitchell C. Schmidt will serve as senior vice president, North America Insurance, and Regional Executive Officer (REO) of the Boston region. Currently, Schmidt is REO, Northeast, ACE USA.
Schmidt, who was named in an earlier announcement to serve as Regional Chief Operating Officer (RCOO) for the Boston region, will have responsibilities that were previously announced for John M. Swords, who will be retiring from Chubb at the end of 2015. Schmidt will report to Harold L. Morrison, Jr., who, as previously announced, will serve as senior vice president of the new Chubb Group and division president, Field Operations for the North America Insurance division.
As REO, Schmidt will be responsible for executing the underwriting and sales strategies of the new Chubb's business units, staff management, production, profit and loss, and distribution management in the Boston region, which will be one of eight North America Insurance regions across the U.S. and Canada. In addition to his REO duties, Schmidt will manage the Boston office.
Jeffrey A. Updyke will serve as RCOO of the Boston region and report to Schmidt. Currently, Updyke is senior vice president and New Haven, Connecticut, branch manager for Chubb. In addition to his RCOO duties, Updyke will manage the New Haven branch office, and the Rochester, New York, branch office will report to him.
Topics Trends Leadership
Was this article valuable?
Here are more articles you may enjoy.