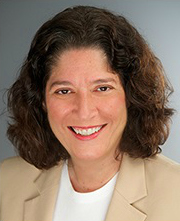 New York Gov. Andrew Cuomo today nominated Maria Vullo, an attorney and former staffer, as superintendent of the New York State Department of Financial Services (NYDFS).

The nomination comes eight months after the May 2015 departure of former superintendent Benjamin Lawsky.

Vullo is an experienced senior litigator and manager, with more than 25 years of practice in business litigation and investigations. She is currently of counsel at New York-based law firm Paul, Weiss, Rifkind, Wharton & Garrison LLP, where she was a partner for 20 years.
Vullo previously served as executive deputy attorney general for Economic Justice in 2010 under then New York State Attorney General Cuomo. In that role, she oversaw the Bureaus of Investor Protection, Antitrust, Real Estate Finance, Consumer Frauds and Internet, with a staff of approximately 200.
Over the course of her career, Vullo's legal experience has included matters involving securities and other fraud, real estate, health care, insurance, tax, consumer protection, bankruptcy, antitrust, constitutional and environmental law.
She was selected twice by the New York State Commission on Judicial Nomination as a candidate for Associate Judge on the Court of Appeals, and has argued before the U.S. Supreme Court, the U.S. Courts of Appeals for the Second, Ninth, and Tenth Circuits, and the New York State Appellate Division.
Vullo has been named a "New York Super Lawyer" by Super Lawyers Magazine and was included in the "Defense Hot List" published by the National Law Journal.
"Maria Vullo is a dedicated, tough and fair litigator with the right combination of public and private sector experience needed to lead the Department of Financial Services," said Cuomo.
"Maria has shown an immovable commitment to upholding the law and protecting consumers, and I am confident that she would be a strong and tireless advocate for the people of New York as Superintendent," he added.
"It is an honor and a privilege to be nominated to serve as Superintendent of the Department of Financial Services. I thank Governor Cuomo for this tremendous opportunity, and am excited to serve the people of the State of New York once again," Vullo said.
"I look forward to working with the talented men and women at DFS to strengthen our markets and protect investors and consumers from unlawful business practices."
NYDFS is charged with protecting consumers and markets in New York State from fraud and financial crises, as well as reforming the regulation of financial services to keep pace with dynamic changes within the industry. NYDFS was created in 2011 by the merger of the state's Banking and Insurance Departments.
Topics New York
Was this article valuable?
Here are more articles you may enjoy.