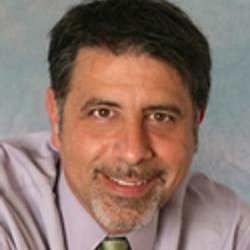 Cross Insurance, an insurance agency headquartered in Bangor, Maine, has hired John Papanastasiou as branch manager in Peabody, Massachusetts.

In this new role, Papanastasiou will assume responsibility for day-to-day operations and business growth of Cross Insurance's Peabody office. The Peabody location currently has five employees.

With more than 30 years of experience encompassing insurance and real estate, Papanastasiou founded his own insurance agency in 1985, and went on to work for several insurance firms. He most recently was sales representative at Harris-Murtagh Insurance Agency in Peabody. He is both a licensed insurance agent and real estate agent, as well as a notary public.
Founded in 1954, Cross Insurance has 700 employees in more than 35 offices, serving 100,000 customers throughout the New England region. Family-owned and operated, Cross Insurance, a subsidiary of Cross Financial Corporation, provides insurance and financial products including personal and commercial insurance lines, employee benefits, surety bonds, risk management services, and specialized products focused on higher education and high net worth needs.
Was this article valuable?
Here are more articles you may enjoy.