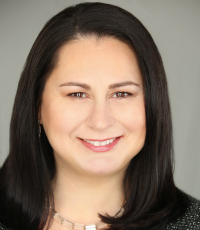 Holborn, an independent reinsurance broker based in New York City, has hired Stephanie Gould Rabin as senior vice president.

In this role, Gould Rabin will be responsible for working closely with the firm's analytics and broker teams to develop customized client services and strategies. She will also play a key role in the firm's Strategic Advisory Services (SAS) development and activities.

Gould Rabin brings to Holborn more than 20 years of experience in insurance and financial services, both in senior leadership and actuarial roles. She joins Holborn from Aspen Insurance, where she was senior vice president and head of Operations for U.S. Insurance. In her role at Aspen, she served as a member of its U.S. Insurance Executive Committee and Group Leadership Forum.
Prior to that, Gould Rabin was a partner in Aon's M&A/Business Transformation Advisory solutions with a focus on due diligence and integration planning, including project management, change management, and cultural assessment/integration.
Gould Rabin was also managing director at Aon Benfield, where she led the New York and Latin American Analytics teams, as well as performed strategic business assessment/solution design for clients in the Organizational Development space.
She also held leadership positions at Guy Carpenter & Co. Inc., Preferred Insurance Capital Consultants (PICC) and the Insurance Services Office (ISO).
Holborn is a privately held independent reinsurance brokerage firm established in 1920. Through the adoption of an Employee Stock Ownership Plan (ESOP) in 1998, Holborn became exclusively owned by its employees.
Topics New York
Was this article valuable?
Here are more articles you may enjoy.