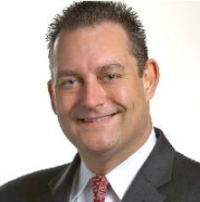 U.S. Risk Insurance Group Inc. has hired John L. Guadagno as executive vice president of Binding Operations for its affiliate company, U.S. Risk Underwriters.

At U.S. Risk, Guadagno's focus will primarily be Contract Binding Operations. He will be based in U.S. Risk's Melville, Long Island, New York office and will work closely with all of U.S. Risk's underwriting offices to help expand and enhance carrier partnerships within each program.

Guadagno is an industry veteran with over 31 years of experience in property/casualty insurance industry on Long Island, specializing in excess and surplus (E&S) lines.
Guadagno most recenytly was vice president of Marketing for Endurance. His prior roles include E&S underwriter for I. Arthur Yanoff & Co. Ltd./RPS-Risk Placement Services and retail producer for Genatt Associates & Ralph Silvers Agency. He is active with the American Association of Managing General Agents (AAMGA), the National Association of Professional Surplus Lines Offices (NAPSLO), and Target Markets Program Administrators Association (TMPAA) and currently is on the automation/technology committees of both AAMGA & NAPSLO.
U. S. Risk Insurance Group is a specialty lines underwriting manager and wholesale broker headquartered in Dallas, Texas. Operating 16 domestic and international branches, it offers products and services through its affiliate companies.
Was this article valuable?
Here are more articles you may enjoy.