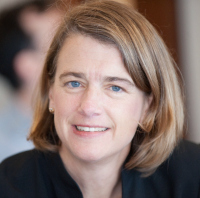 Liberty Specialty Markets (LSM), part of Liberty Mutual Insurance Group, has hired Edith Quintrell as its U.S.-based underwriting development director for its Global Financial Risks division.

Quintrell previously was director of operations of the World Bank's political risk insurance arm, the Multilateral Investment Guarantee Agency (MIGA). She will be based in Washington, D.C. complementing LSM's underwriting teams in London, Paris and Singapore.
Quintrell's role will focus on developing LSM's product capabilities and service offering to clients and brokers, with an emphasis on growing its business with public agencies such as multilaterals, export credit agencies and development finance institutions.
During her tenure with MIGA from 2007, she was responsible for the origination and underwriting of guarantees and developing the agency's business in a number of areas, including infrastructure, post-conflict countries, frontier markets, south-south investment and sub-Saharan Africa.
Prior to joining MIGA, Quintrell held various senior level positions in the Overseas Private Investment Corporation (OPIC) including vice president for Insurance and director of Technical Operations.
She was also active in the Berne Union, including as chair of the Investment Insurance Committee. Earlier in her career, she worked at the Pan American Development Foundation, a non-governmental organisation in Washington, D.C.
LSM offers specialty and commercial insurance and reinsurance products across key UK, European, Middle East, U.S. and other international locations.
Was this article valuable?
Here are more articles you may enjoy.