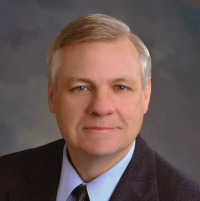 Utica Mutual Insurance Company in New Hartford, New York, said Richard P. Creedon officially began his tenure as chief executive officer of the company with the retirement of J. Douglas Robinson as CEO.

Utica Mutual first provided its CEO succession plan in November 2014 and announced that Creedon would assume the CEO role when Robinson retires in February 2016. Robinson and Creedon have been working together for a seamless transition for agent-customers, policyholders and employees since the announcement.
Robinson, who served as Utica Mutual's CEO since 2000, will remain as chairman of the Board.
Creedon has been Utica Mutual's president and chief operating officer since 2013. He first joined Utica Mutual in 1998 as assistant vice president and director of workers' compensation claims and has held leadership roles of increasing responsibilities.
Creedon will also retain his president title along with his new CEO post. His COO role will be assumed by Kristen H. Martin.
Utica Mutual said Martin is the first woman in the company's history to hold the title of COO. Reporting to Martin in her role as executive vice president and COO will be the senior officers of the following departments: Actuarial, Claims, Customer Experience, Information Technology, Project Management, Reinsurance, Marketing and Sales, and Underwriting.
Prior to becoming COO, Martin was executive vice president, director of Underwriting Operations and corporate secretary. Martin joined the company in 2001 as claims examiner and has held leadership roles of increasing responsibilities.
Tracing its roots back to 1914, Utica National sells its products through more than 2,200 independent insurance agents and employs over 1,200 people countrywide. Based in New Hartford, the company has seven regional offices.
Topics New York
Was this article valuable?
Here are more articles you may enjoy.