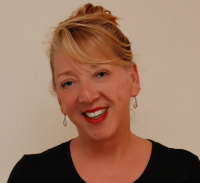 The Insurance Society of Philadelphia has hired Melodye Zapalac as director of Education.

In her new role, Zapalac will be responsible for the Insurance Society of Philadelphia's professional development and continued education programs. She will also lead the organization's outreach and coordination with insurance and risk management academic programs at Temple University, St. Joseph's University and LaSalle University.
Zapalac most recently was vice president with Zurich North America Insurance Company. In addition to her time with Zurich, Zapalac spent more than 25 years working with Hartford Steam Boiler Inspection and Insurance Company where she served in various leadership roles including vice president of Market Development and Strategy, vice president of Internal and External Training and Development, and vice president of National Customer Service.
Zapalac is also founder and CEO of the charity Startin' School in Style, which was started in 2004 to provide clothing and school supplies to children in disadvantaged communities.
Founded in 1901, the Insurance Society of Philadelphia is a non-profit organization dedicated to education and professional development of insurance professionals working in the insurance, legal, healthcare and financial services industries. It offers classes and continuing education credit opportunities across a wide range of subject areas as well as hosting industry-wide events such as The Independence Gala, Philly I-Day and Week of Giving.
Topics Training Development
Was this article valuable?
Here are more articles you may enjoy.