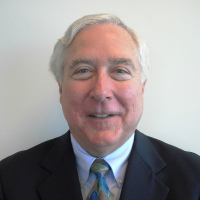 Maryland Insurance Commissioner Al Redmer, Jr., announced the appointment of Vincent P. O'Grady as the Maryland Insurance Administration's (MIA) new associate commissioner, Examination and Audit.

O'Grady brings three decades of executive-level finance experience to MIA, including time with public accounting and corporate organizations.

As associate commissioner, O'Grady will oversee the financial regulation of insurance companies, including financial analyses and examinations of licensed companies. He will lead a staff of more than 30 finance professionals responsible for auditing the Maryland insurance industry.
"Vinny's wealth of experience and functional knowledge make him a key addition to our leadership team," said Redmer. "We are really happy to find someone of Vinny's caliber to fill this key role."
O'Grady joins MIA from Exelon Corporation, where he most recently served as director of Accounting. Under his leadership, Exelon and its predecessors and affiliates established accounting policies, including the accounting of fixed assets. He also directed corporate audits and supervised general accounting, accounting research, and financial reporting. Prior to his career at Exelon he worked as an auditor for Coopers & Lybrand.
Was this article valuable?
Here are more articles you may enjoy.