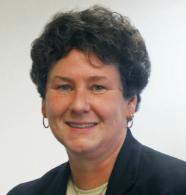 Susan L. Donegan, who has been serving as commissioner of the Vermont Department of Financial Regulation (DFR) for past three years, will step down from her position. Donegan's last day in office will be June 30, according to a department spokesperson.

Donegan has met with Vermont Gov. Peter Shumlin and then informed the DFR staff of her plan to step down, said DFR Information Management Officer Dale Schaft.

Donegan is an attorney with broad subject-matter knowledge of financial services regulation. She worked at DFR from 1985 to 1990 and was the department's first director of securities regulation. She was later counsel to the commissioner and hearing officer at the Massachusetts Division of Insurance from 2008 to 2011.
In 2011, she returned to Vermont to become deputy commissioner of the Insurance Division at DFR. She was appointed commissioner in January 2013, when then-Commissioner Stephen Kimbell retired. She was reappointed as commissioner in January 2015. In Vermont, the governor is elected every two years and all department and agency heads are reappointed after each election cycle even if the governor is re-elected.
As commissioner of DFR, Donegan has served as the chief regulator of Vermont's financial services industry. The department supervises traditional and captive insurance companies and their representatives, state-chartered banks and credit unions, licensed lenders and brokers and all other non-depository financial institutions, as well as securities broker dealers and investment advisors.
Donegan is also vice-chair of the International Insurance (G) Committee, a member of the Market Regulation and Consumer Services (D) Committee, chair of the Northeast Zone and a member of the Executive Committee at the National Association of Insurance Commissioners (NAIC).
Was this article valuable?
Here are more articles you may enjoy.