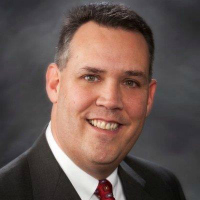 York Risk Services Group, a national provider of claims management, managed care, specialized loss adjusting, alternative risk programs, pool administration and other insurance services, has hired Patrick J. Walsh as president of the firm's Risk Management Practices business and executive vice president of York Risk Services Group.

Walsh will work from York Risk Services Group's home office in Parsippany, New Jersey.
In this role, Walsh will provide direction and expertise in servicing York's self-insured and deductible clients and lead the division's strategic growth initiatives.
Walsh comes to York with 30 years of industry experience and has held executive positions with insurance and claims services companies. Most recently, he was senior vice president and chief claims officer for Accident Fund Holdings. He also serves on the Advisory Board for the National Workers' Compensation and Disability Conference and is Chairman of the Board of the Wisconsin Chapter of the Make-A-Wish Foundation.
York provides diversified insurance and risk management services, including claims management, managed care, specialized loss adjusting, pool administration, and loss control nationwide. York provides risk management and managed care services to insurance carriers, self-insureds, brokers, wholesalers, MGAs, programs, risk pools and public entities. Based in Parsippany, York has over 100 offices in the U.S.
Topics New Jersey Risk Management
Was this article valuable?
Here are more articles you may enjoy.