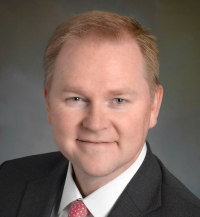 KMRD Partners, an insurance brokerage and risk management services firm based in Warrington, Pennsylvania, has hired John Garber and Karl Granlun as risk managers.

Garber's role as risk manager, Client Advisory Services, will include responsibilities for risk management, human capital, risk control, employee benefits, talent management, organizational development and business development consulting services.

Garber brings more than 25 years of industry experience. Prior to joining KMRD Partners, Garber was senior vice president at The Addis Group, where his responsibilities included risk management and human capital management consulting services.
Granlun's responsibilities as risk manager, with a focus on aging services, will include coordinating the negotiation of renewal coverage terms, conditions and pricing, claims and loss control services, quality control reviews of policies and endorsements, along with other risk management services such as contract reviews, bid and accrual support and forecasting.
Granlun brings more than 25 years of industry experience. Prior to joining KMRD, Granlun was vice president and account manager in the Healthcare Practice Division of The Addis Group. Prior to joining Addis, Granlun held senior underwriting, business development and marketing positions with regional and national insurance carriers.
Topics Mergers Pennsylvania Risk Management
Was this article valuable?
Here are more articles you may enjoy.