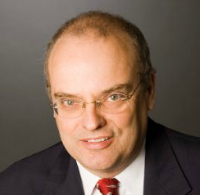 Hanover Stone Partners, a risk management services firm based in Jersey City, New Jersey, has hired Daniel Labrie as senior risk advisor.

Based in Berlin, Connecticut, Labrie will help provide a wide array of governance and related advisory services for captive insurance companies and their parent organizations. He also will work directly with the firm's clients in the real estate sector as well as those in various industries.
Labrie previously was president and CEO of HAI Group. During his 35-year career, he has served in a variety of commercial underwriting positions, including managing international accounts, fronted captive insurance programs and program business with Travelers, The Hartford, Sentry and St. Paul.
Labrie is a former chairman of the board of directors of the Vermont Captive Insurance Association and of the Captive Insurance Companies Association. He currently chairs the National Risk Retention Association.
Topics Mergers Connecticut
Was this article valuable?
Here are more articles you may enjoy.