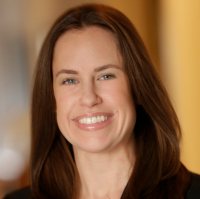 Beecher Carlson Insurance Services, a specialized large account risk management broker and a wholly-owned subsidiary of Brown & Brown Inc., has hired Megan Miller as managing director.

She will be responsible for developing and managing large risk management accounts, with a focus on the Financial Services and Manufacturing industries.

Miller will work out of the New York City office and report to Beecher Carlson's executive managing director, John Kerns.
Prior to joining Beecher Carlson, Miller spent more than 13 years in the industry across three firms. She began her career as a property risk engineer at FM global and continued in a similar role after transferring to XL Insurance.
At XL she transitioned into underwriting focusing mainly on Engineering and Construction projects. Miller then moved to Swiss Re, where she most recently oversaw key broker relationships both in the North American region and globally for the Corporate Solutions Division.
Topics Talent Human Resources
Was this article valuable?
Here are more articles you may enjoy.