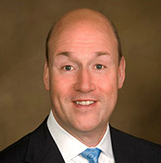 Vermont Mutual Insurance Group has promoted Mark J. McDonnell to executive vice president and chief operating officer of the Group.

McDonnell is an industry veteran with 30 years of property/casualty experience. He has been serving as senior vice president at Vermont Mutual since joining the Group in 2014. Prior to Vermont Mutual, he held a variety of management positions of increasing responsibility with both regional and national carriers.
In his new role, McDonnell will assume responsibility for Claims, while retaining his existing responsibilities for Marketing, Underwriting, Product Development, R&D/Pricing, Loss Control, Compliance and Communications.
McDonnell's insurance designations include CPCU, CIC, AIT, AAM and AIM. He currently serves on the Ethics Committee of the National CPCU Society and the Independent Insurance Agents & Brokers of America's (IIABA) Council for Best Practices and has served on the boards of several community organizations and industry panels.
Chartered in 1828, the Montpelier, Vermont-based Vermont Mutual is one of the 10 oldest mutual property/casualty insurers in the U.S. Along with the wholly owned subsidiary, Northern Security Insurance, and the affiliated Granite Mutual Insurance, Vermont Mutual provides coverage throughout the Northeast. With more than 800 independent agency office locations, the Group insures over 285,000 policyholders.
Was this article valuable?
Here are more articles you may enjoy.