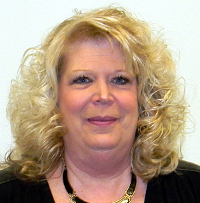 Berkshire Hathaway GUARD Insurance Companies in Wilkes-Barre, Pennsylvania, has hired Sue Bonkowski and Mike Lawless as senior field representatives.

Bonkowski is based in Pittsburgh, Pennsylvania, and will promote targeted growth in western Pennsylvania, eastern Ohio and West Virginia. Bonkowski most recently was territory sales manager at Grange Insurance.

Lawless is based in Fayetteville, New York, and will promote targeted growth in upstate New York. Most recently, he was sales manager for commercial and personal lines at Nationwide Insurance.
Bonkowski and Lawless will be responsible for identifying prospects for appointments in their respective regions while providing information about available resources and new developments to existing members of the distribution network. They will also serve as agents' field liaison with Berkshire Hathaway GUARD's underwriting, loss control and claims staff.
Topics Berkshire Hathaway
Was this article valuable?
Here are more articles you may enjoy.