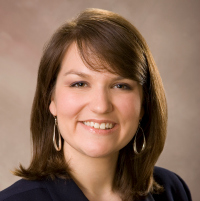 The Independent Insurance Agents of Virginia (IIAV) has hired Carter Hope Lyons as director of Education and Professional Development.

Based in IIAV's Richmond, Virginia, office, Lyons will also take on the role of executive director for the Virginia Association of Insurance Agents (VAIA), IIAV's non-profit foundation.

Lyons assumes the position previously held by Kristina Preisner who served over seven years with IIAV and has moved on to work with the Virginia Foundation for Independent Colleges.
Lyons previously was director of Education for the Virginia Hospital Research and Education Foundation and director of Continuing Education & The Virginia Meeting for the Virginia Dental Association.
In her new role, Lyons will further enhance the education programs of the organization and ensure that IIAV takes advantage of new technologies related to education.
Lyons will work to continue and enhance IIAV's position as an industry leader in continuing professional education, and assist in financial literacy programs to educate students on the importance of insurance while also promoting insurance as a career to a wide range of people including veterans and their families.
Founded in 1898, IIAV is part of the nation's oldest and largest association of independent insurance agents, representing a network of more than 300,000 agents and agency employees nationwide and over 4,000 in Virginia.
Topics Agencies Training Development Virginia
Was this article valuable?
Here are more articles you may enjoy.