Independent Insurance Agents & Brokers of New York Inc., an insurance producer trade organization based in Syracuse, N.Y., has promoted Julie MacConnell from director of marketing and communications to assistant vice president of marketing and communications.
In her new role, MacConnell will be responsible for marketing and communication strategies. She will also lead special projects related to marketing, branding and communications initiatives for the association's members.
She initially joined the firm in May 2012 after previously serving as the director of digital marketing for Clear Channel Media & Entertainment and a vice president at Discdesign Interactive, a multimedia and internet development company.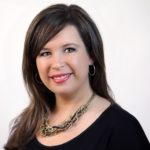 Was this article valuable?
Here are more articles you may enjoy.