Beginning Dec. 1, New York's oldest insurance producer's group will be under the leadership of a new state executive for the first time in 20 years.
Lisa K. Lounsbury has been named interim President and CEO of the Independent Insurance Agents & Brokers of New York, Inc. (IIABNY). Lounsbury, who currently serves as IIABNY Senior Vice President, will officially assume the organization's top staff position.
"Lisa has been a key part of IIABNY's success since she first joined the association 17 years ago," said Richard A. Poppa, IIABNY's retiring President and CEO, in a press release issued by the group. "Our members can expect a smooth transition since Lisa has had day-to-day management of the association's operations since she arrived in 1999."
During her tenure, Lounsbury also oversaw the activities and revenue generation of IAAC, Inc., the association's service corporation.
Previously, Lounsbury was employed as a product specialist in the specialty division for Great American Insurance in Cincinnati, Ohio. She started her career at Great American as an agency operations representative for the insurer's commercial lines division, developing an agency plant in Pittsburgh, Penn., and underwriting new business. Lounsbury then moved back to Great American's home office in Cincinnati and assumed the role of implementation coordinator for the company's national commercial lines interface initiative.
In 2005, Lounsbury served a one-year term on the Professional Liability Committee for the Independent Insurance Agents & Brokers of America, Inc. She was also a member of several sub-committees for IIABA including: alternative markets subcommittee, loss control working group, minimum audit standards committee and authorized markets working group. She currently serves on the board of directors of IIABA's Big "I" Reinsurance Co. and Agency Administrative Services, Inc.
Source: IIABNY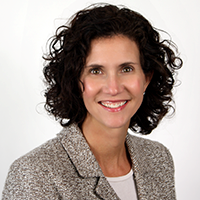 Was this article valuable?
Here are more articles you may enjoy.