The Connecticut Insurance Department has issued a online pay portal to process financial transactions for licensees that conduct business daily within the department, Insurance Commissioner Katharine L. Wade announced.
The credit card portal will expedite transactions by processing producers' letters of certification and clearance and bail bonds annual assessments, according to the release.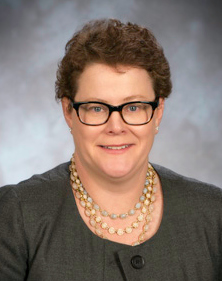 "We are very pleased to offer this business-friendly tool, a direct result of the LEAN processes we have adopted to achieve greater regulatory efficiency," Commissioner Wade said in the release.
After Katharine L. Wade was appointed as Connecticut's Insurance Commissioner by Governor Dannel P. Malloy on March 20, 2015, the Department began a series of LEAN initiatives to improve efficiency, with the intention of achieving more uniformity and speed in product filings and approved insurance products. The Department Licensing Unit is also using LEAN initiatives to better serve licensed brokers, agents and bail bondsmen.
"The new credit card portal significantly reduces the turnaround time for certain financial transactions, eliminates inefficient paper processing and postage costs, frees up staff for other duties and enhances the interactions our licensees have with their regulators," Commissioner Wade added.
The portal will reduce turnaround time from 10 business days to three business days. Beginning immediately after its implementation, producer requests for letters of certification and clearance letters will be processed through the portal with a $26 fee. The annual $450 assessment for licensed bail bondsmen due January 31, 2017, will now be processed solely through the portal, and checks will no longer be accepted for these functions, the release states.
The mission of the Connecticut Insurance Department is to protect consumers through regulation of the industry, outreach, education and advocacy. The Department recovers an average of $4 million yearly on behalf of consumers and regulates the industry by ensuring carriers adhere to state insurance laws and regulations and are financially solvent to pay claims. The Department's annual budget is funded through assessments from the insurance industry. Each year, the Department returns an average of $100 million a year to the state General Fund in license fees, premium taxes, fines and other revenue sources to support various state programs, including childhood immunization.
Source: Connecticut Insurance Department
Topics Legislation Connecticut
Was this article valuable?
Here are more articles you may enjoy.