Chubb, the world's largest publicly traded property and casualty insurance company, has appointed Jeffrey Updyke as regional manager for the Northeast and Mid-Atlantic Regions of the company's commercial insurance division in North America.
In this role, Updyke will be based in the firm's New Haven, Conn., branch office and succeeds Jane Peterson, who will retire from Chubb in January after 32 years of service. He will report to Steven Pozzi, senior vice president of Chubb Group and division president of North American Commercial Insurance.
Chubb's operations in the Northeast and Mid-Atlantic regions serve commercial customers in the middle market through independent agents and brokers across a network of nine branch and field offices. Updyke will be responsible for executing the underwriting and sales strategies of this business unit, as well as staff management, production, profit and loss, and distribution management.
"Having risen through the underwriting ranks earlier in his career and recently serving as a branch manager, Jeff brings deep expertise in both the underwriting and distribution sides of our business," said Pozzi in a company press release. "He is a talented leader and his experience in various industry practices and product lines will serve him well in bringing the full breadth of Chubb's capabilities to these two important regions."
Updyke is a 25-year insurance professional. He joined Chubb in 1991 and has held various underwriting and marketing roles of increasing responsibility during his tenure with the company. Most recently, he served as regional chief operating officer for the company's Northeast region, where he oversaw Chubb's operations in Connecticut, western Massachusetts, and upstate New York.
Source: Chubb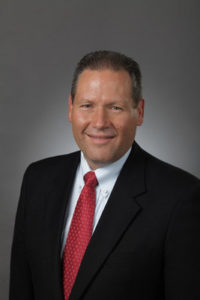 Was this article valuable?
Here are more articles you may enjoy.