Massachusetts Governor Charlie Baker has appointed Todd R. Johnson, senior vice president and property-casualty practice leader of the USI Insurance Services (USI) Massachusetts offices located in Woburn, Needham and West Springfield, Mass., to a two-year term as chairman of the Massachusetts Workers' Compensation Advisory Council (WCAC).
As chairman, Johnson is responsible for running the monthly council meetings and helping to establish its agenda. These meetings are open to the general public pursuant to the Commonwealth's open meeting laws.
Johnson has more than 25 years of experience in the workers' compensation industry. He has been with USI for more than six years and has been a member of the Massachusetts WCAC for more than four years, holding the council's insurance and self-insurer representative positions.
As senior vice president and property-casualty leader for the USI Massachusetts offices, Johnson is responsible for driving revenue growth for a wide range of industries throughout the Commonwealth.
In addition, he serves as an elected municipal selectman for the town of Tewksbury, Mass., overseeing a municipal budget of approximately $110 million dollars.
The Massachusetts WCAC, which consists of 10 voting and 6 non-voting members, was established during a series of workers' compensation reforms that were signed into law in 1985. Its purpose is to monitor, recommend action, give testimony and report on the State's workers' compensation system. The council's advisory responsibilities involve budget oversight, judicial appointments, legislative initiatives pertaining to workers' compensation and issuance of an annual report evaluating the operations of the Department of Industrial Accidents (DIA).
Source: USI Insurance Services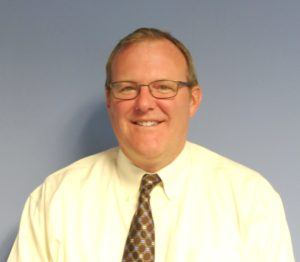 Was this article valuable?
Here are more articles you may enjoy.