The National Association of Insurance Commissioners (NAIC) announced that its Executive Committee recently selected Maryland Insurance Commissioner, Al Redmer, Jr., as a board member for its non-profit affiliate, the National Insurance Producer Registry (NIPR).
The NAIC is the U.S. standard-setting and regulatory support organization created and governed by the chief insurance regulators from the 50 states, the District of Columbia and the five U.S. territories. The NIPR is the organization that manages the Producer Database and Gateway, an electronic system that links state insurance regulators with the producer entities that they regulate.
NIPR is governed by a board of directors that includes seven members representing the NAIC and six industry members representing a cross-section of the insurance industry. Commissioner Redmer's board term began this year.
"I am excited to represent my fellow insurance commissioners as well as Maryland consumers, insurers and agents in this key leadership position with our industry association," said Commissioner Redmer in a press release issued by the Maryland Insurance Administration. "I look forward to streamlining the producer-licensing process for the benefit of both regulators and industry."
Source: Maryland Insurance Administration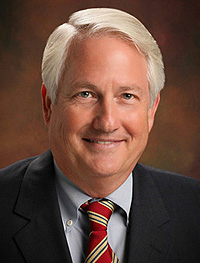 Topics Maryland
Was this article valuable?
Here are more articles you may enjoy.