Hub International Northeast (Hub Northeast), a subsidiary of Hub International Limited (Hub), has hired Paul Collins as president and CEO.
Based in Manhattan, Collins will be responsible for overseeing all retail and wholesale operations for the Northeast region of Hub, which includes offices spanning across New York, New Jersey, Connecticut, Pennsylvania and Rhode Island. He is assuming the previous role of Marc Cohen, who was appointed President of Hub International Limited earlier this year.
With 20 years of experience as a leader in the insurance brokerage community, Collins most recently served as head of corporate risk and broking for the Northeast Region of Willis Towers Watson (Willis). Prior to this role, Collins held various positions at Willis, each with increasing responsibilities, including managing partner at Willis of New Jersey, managing partner at Willis of Georgia and growth leader at Willis of New York. He began his insurance career at Brown & Brown as a producer before holding several leadership positions, including executive vice president of Brown & Brown of Florida, and ultimately, CEO of Brown & Brown Metro.
Headquartered in Chicago, Ill., Hub International Limited is a global insurance brokerage that provides property and casualty, life and health, employee benefits, investment and risk management products and services from offices located throughout North America.
Source: Hub International Limited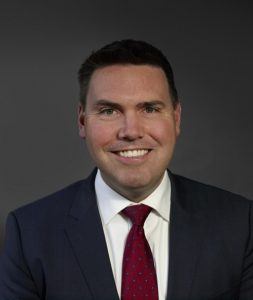 Was this article valuable?
Here are more articles you may enjoy.