The Independent Insurance Agent & Broker Association of New York (IIABNY) installed Richard MacDonald as chairman of the board on May 11, 2017. IIABNY exists to fulfill the educational, political, and business interests of more than 1,750 independent agencies and their 13,000 plus employees.
MacDonald is currently vice president and director of sales at Haylor, Freyer & Coon Inc. (HF&C) and remains a part of HF&C's sales operations during his volunteer position with the IIABNY Board. His goal through his involvement with IIABNY is to promote a more positive view of insurance as a whole and help the next generation understand the value of an insurance career, he said in a statement.
"I am proud to be part of the insurance industry where I work alongside innovative and passionate professionals each and every day," he stated. "I am hoping to further this discussion so the next generation can see and embrace insurance as a great career choice."
MacDonald also stated he was motivated to be involved with IIABNY after working with C. Bruce Wichmann, past IIABNY chair and president at HF&C.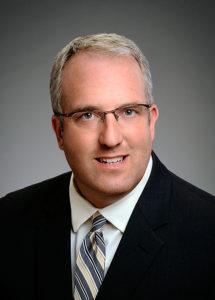 "Bruce was a mentor and a champion for serving the community," MacDonald said. "His actions strongly influenced my decision to join the IIABNY Board."
Wichmann returned to the area to participate in the installation ceremony.
HF&C has served the New York community by providing insurance and risk management solutions since 1928. It is a full service agency providing commercial, group benefit and personal insurance products along with safety, loss prevention wellness and workers' compensation consultation.
Source: Haylor, Freyer & Coon Inc.
Was this article valuable?
Here are more articles you may enjoy.