Virginia Insurance Commissioner Jacqueline K. Cunningham will retire at the end of the year after serving for a total of 30 years with the State Corporation Commission's (Commission) Bureau of Insurance (Bureau). She was appointed by the Commission to serve as Virginia's 13th commissioner of insurance on January 1, 2011.
Cunningham originally joined the Bureau of Insurance in 1981 as a policy forms reviewer in the Life and Health Division. After a brief period during which she worked for an insurance company as a compliance officer, she returned to the Bureau in 1993 and served as a senior examiner, supervisor of the Forms and Rates Section, chief examiner and deputy commissioner within the Bureau's Life and Health Division before being named commissioner of insurance.
The Bureau of Insurance oversees compliance with Virginia's insurance laws affecting more than 2,400 insurance companies, groups and plans, and nearly 248,000 insurance agencies and agents.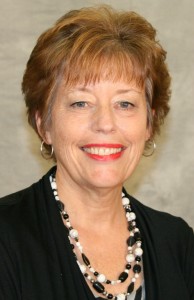 Cunningham was a key player in state-level initiatives related to health care reform. She served as a member of the Virginia Health Reform Initiative Advisory Council and continues to serve on the Health Insurance Reform Commission, providing technical support to the committees' efforts to review health insurance matters and identify prospective solutions to address the health insurance needs of Virginia's citizens and government.
Cunningham has held a number of national insurance-related committee posts as well. She previously served as treasurer and vice chair, and currently serves as chair, of the Interstate Insurance Product Regulation Commission, a multi-state public entity that serves as a central filing point for a number of insurance products, including life insurance, annuities, disability income and long-term care insurance. She is a former vice chair of the Producer Licensing Task Force and a former member of the Government Relations Leadership Council of the National Association of Insurance Commissioners, an organization of state insurance regulators.
In addition, she served for three years as a member of the Federal Advisory Committee on Insurance, advising the Federal Insurance Office within the United States Treasury on insurance matters, and she currently serves on the Board of Directors of the Virginia Health Initiative, an independent, non-profit health information organization in Virginia.
Source: SCC
Topics Virginia
Was this article valuable?
Here are more articles you may enjoy.