Rogers & Gray Insurance, a Kingston, Mass.-headquartered independent insurance agency, has hired Peter Cullivan as its first chief information officer, effective June 2. In this newly-created senior management position, Cullivan will direct the technological advancement of the agency.
Cullivan has more than 25 years of professional experience in technology consulting. He has leveraged his leadership skills along with his technical background to build teams capable of designing and delivering complex technology solutions throughout the Northeast.
Prior to joining Rogers & Gray Insurance, Cullivan worked for All Covered, a division of Konica Minolta. He joined All Covered in 2001 as lead engineer for the technology team and transitioned into several roles including vice president of technology and service, director of service delivery, managing director, and most recently, in strategic account management. Previously, Cullivan held positions at Dimension Data, where he was responsible for the engineering team and its successful design and integration of enterprise class networks, and Brown Brothers Harriman, where he was a lead engineer.
"Peter's expertise and experience in developing IT road maps for organizations is central to the future growth of Rogers & Gray," said Rogers & Gray Chairman Michael Robinson in a company press release. "We anticipate the chief information officer and the technological advances that role brings to our agency, will propel us to the next level of client experience, efficiency and support services."
Source: Rogers & Gray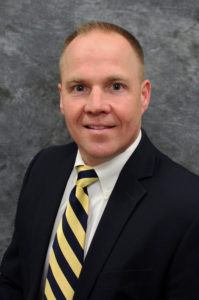 Was this article valuable?
Here are more articles you may enjoy.