MMG Insurance Company, a Presque Isle, Maine-headquartered regional property and casualty insurance company, has hired Derek Hochradel as vice president of commercial lines, effective July 31, 2017.
"Growth of commercial lines is vital to the future of MMG and represents a major opportunity," said MMG President and CEO Larry Shaw in a company press release.
Hochradel brings more than 20 years of experience in middle market commercial lines management and underwriting to this role. His background includes responsibilities in commercial lines products, underwriting talent development and loss control with large regional carriers. Hochradel has also worked closely with independent agents throughout his career as part of territorial and product expansion in his prior positions.
MMG Insurance Company has operations in Maine, New Hampshire, Vermont, Pennsylvania and Virginia. Hochradel is a native of Ohio and will relocate to northern Maine in his new role.
Source: MMG Insurance Company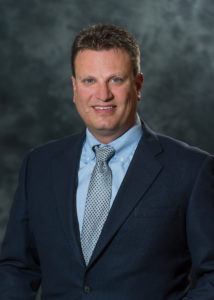 Was this article valuable?
Here are more articles you may enjoy.