Pennsylvania Insurance Commissioner Teresa Miller issued a letter to federal Department of Health and Human Services Secretary Tom Price detailing the urgent need for stability in the individual health insurance market as health insurers prepare to finalize rates for 2018 individual and small group insurance plans.
"I write you today out of serious concern for the future of Pennsylvania's individual health insurance market and fear for the 506,000 Pennsylvanians who rely on it to purchase quality, affordable health insurance coverage," wrote Commissioner Miller in the letter. "Without a commitment to make cost-sharing reductions to insurers for the entire 2018 policy year, I will be forced to permit our insurers to build the instability caused by this uncertainty into their rates.
Pennsylvania insurers provided additional information when filing 2018 health insurance rate requests about the estimated impact of potential changes to the Affordable Care Act on rates. Based on their estimates, failing to make payments to insurers for cost-sharing reductions would force insurers to request a statewide average 20.3 percent increase rather than an 8.8 percent statewide average that was filed with the department in May.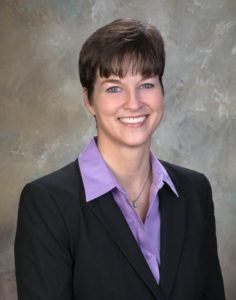 Commissioner Miller noted that if the Trump Administration does not commit now to making payments for the entire 2018 policy year, she will be forced to allow higher rates to prevent insurers ending participation in the market due to uncertainty.
"Failing to allow insurers to appropriately rate for this uncertainty would almost assuredly result in insurers choosing not to sell policies in Pennsylvania for 2018, an outcome I believe is unacceptable for the hundreds of thousands of Pennsylvanians who rely on this market for coverage," Commissioner Miller said in the letter.
She stressed that by committing to funding cost-sharing reductions, the Trump Administration has power to help stabilize the individual market and help relieve costs on consumers around the country.
"It is imperative that we do not squander this opportunity, and I truly hope the Trump Administration understands the power it holds in this situation," she said in the letter. "We all say we want to protect the consumers we serve from rising costs, and this is the administration's opportunity to make good on that promise."
Source: Pennsylvania Insurance Department
Topics Carriers Pennsylvania
Was this article valuable?
Here are more articles you may enjoy.