Carlton Fields has hired Alex B. Silverman to its New York office as an associate. Silverman will practice in the firm's Property and Casualty Insurance practice group.
Silverman represents insurance companies in complex risks and coverage-related disputes involving multimillion-dollar general liability, business, automobile and environmental claims in state and federal courts across the country. He also represents corporations in shareholder actions alleging breach of fiduciary duty, breach of contract and fraud, as well as in intellectual property litigation involving trademark and trade secret disputes.
Prior to joining Carlton Fields, Silverman was an associate at Rivkin Radler LLP in Uniondale, N.Y. Earlier in his career, Silverman was an associate at Stern & Montana LLP, where he represented insurers in large-scale federal actions involving organized health care and insurance fraud. He also worked as a judicial intern for the Honorable Paul A. Crotty of the U.S. District Court for the Southern District of New York.
Carlton Fields has more than 300 attorneys and government and financial services consultants serving clients from offices in California, Connecticut, Florida, Georgia, New York and Washington, D.C. The firm is known for its national litigation practice, including class action defense, trial practice, white-collar representation and high-stakes appeals; its regulatory practice; and its handling of sophisticated business transactions and corporate counseling for domestic and international clients.
Source: Carlton Fields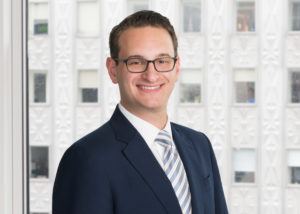 Was this article valuable?
Here are more articles you may enjoy.