NBT Bancorp Inc., a financial holding company headquartered in Norwich, N.Y., has hired Tucker Lounsbury as president of NBT-Mang Insurance Agency.
"His experience in all aspects of the insurance industry makes him a strong choice to lead the efforts of our team of professionals at NBT-Mang," said Timothy L. Brenner, executive vice president and president of wealth management at NBT Bancorp Inc., in a company press release. "His commitment to building solid customer relationships and delivering effective insurance solutions to meet the current and future needs of our customers will support and enhance the efforts of our team as we move forward."
Lounsbury has 22 years of experience in the insurance industry. He comes to NBT from M&T Insurance Agency, where he was responsible for the Northeast commercial insurance production and service teams.
Lounsbury started his career with Great American Insurance Company (GAIC) as a commercial lines production underwriter and management trainee in 1995. In 1999, he became an insurance broker and agency owner in Central New York. In 2003, he sold the Lounsbury Insurance Agency to M&T Bank, which served as the hub for M&T Insurance Agency's Syracuse regional office.
NBT Bancorp Inc. primarily operates through NBT Bank, N.A. and two financial services companies: NBT-Mang Insurance Agency and EPIC Advisors Inc.
Source: NBT Bancorp Inc.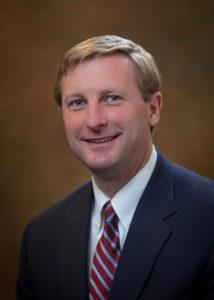 Was this article valuable?
Here are more articles you may enjoy.