Paul James has been appointed to the role of president and chief executive officer of Insurance Recovery Group Inc. (IRG) by David A. Jollin, IRG's chairman of the board.
IRG is a national subrogation, second injury fund, COLA recovery and cost containment company operating in the property and casualty insurance industry. It is based in Framingham, Mass., and encompasses property and liability, automobile and trucking, fidelity and surety and workers' compensation.
As the new leader of IRG, James will be charged with growing the company's overall operations, building on IRG's 20-year record of industry leadership in insurance recovery and subrogation. Jollin stated in a company press release that James' expertise in business development strategies, along with his experience spanning various sectors in the insurance industry, will be a strong asset to the firm.
Jollin added that subrogation is one of the firm's core strengths, and he sees significant opportunities to expand subrogation services and capabilities to insurers, reinsurers, self-insurers, insurance syndicates, third-party administrators, managing general agents, captives and independent adjustment companies. One of the key priorities for James in his new role will be not only continuing IRG's growth momentum over the last decade, but also growing the Insurance Subrogation Group (ISG), a division of IRG.
James has more than 25 years of experience in the insurance industry. Most recently, he served as assistant vice president at Hanover Insurance Group. Prior to that, he was regional sales director for Travelers of Massachusetts. For many years, he was an owner of Steffon, James and Finnegan Insurance Agency Inc., where he was the president and sales director.
Source: Insurance Recovery Group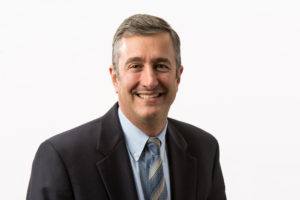 Was this article valuable?
Here are more articles you may enjoy.